Preamble:
Sometime in the relatively near future, I'm gonna do a big redesign of this place, partly because I need somewhere to show off what I have learnt from my Dreamweaver course, and partly because I'll need to teach myself how to handle php in Dreamweaver (it's not in the course sadly). In the process, I am finally gonna get the news bit to actually exist/work, and it really should include some form of comment system, so...
The actual point of this post:
I'm considering using Disqus. Anybody who regularly frequents Den of Geek or Doctor Who TV will be familiar with it, and it allows a fast easy way of commenting on news articles which is nowhere near as slow and clunky as Seib's method of repeating forum posts under news items and having to go to a different page to join in on the conversation (which is also something I'm not yet sure how to do yet anyway). It also has the advantage of meaning you only need one account for this site and many, *many* others, which can be linked to your existing twitter and/or farcebook accounts (I never actually created my account, I just signed into Den of Geek using my farcebook).

The downside is, I doubt there's anyway to integrate it with the phpBB forum.

I need to experiment with it (expect me to implement something, somewhere on the site before I do the rebuild where I, and the rest of you, can experiment with it), before I know exactly if it's right for us/what it can do, but early doors, my feelings are either:
A: Use it as a form of instant reaction, whilst keeping the phpBB forum for more substantial stuff.
B: Archive the forum, and use only Disqus.

If B, what I'd probably do is create some specific pages for different topic areas, so it ends up as a psudo forum, although there are apparently ways I can muck with the code to make it much more traditional forum like, that'll come with time and experience.
Now you...:
Please let me know what you guys think, even if it is 'fuck off, we don't wanna lose this version of the forum', because what you say, will very much inform what I do on/for this site. Just bare in mind I'd still like to grow this place one day, and I'm not too sure this style of forum is the way to do that.
Webmaster
Posts: 1974
Joined: December 18th, 2010, 4:41 am
---
Sweet! Go for it bud.

I would suggest you build it alongside as opposed to instead of the current forums if possible though so we don't lose everything again, but you know I'd love to see the news side of this site going again, we've all got such diverse interests here that if everyone puts some shit up every few days (or even weeks) we can really get this place going again, and we'll still have a 'members' area for us old gits to complain in ;)
What the fuck's a Lommy?
Tri-Predicus Council
Posts: 3894
Joined: March 6th, 2011, 8:45 pm
---
I've got some experience with Disqus, I have it on my webcomic site (I still need to reboot that ...).

It's a good and interesting system, when you sign up for it and create your comments section, it gives you a code you have to copy paste into your site. While this is simple enough, it comes with a few problems.

You need to adjust the Disqus code and that of the site in order for it to show up in every news post as well as to be a unique "forum" for each news post. Depending on the way your site is coded this is going to be either super simple or super hard.
Also, don't forget to deactivate your site's built in comments system.

The comments the way seibs has is just a thread, the thread's first post is the news post while all replies are the news comments, this is a standard feature of phpBB, so it's simple as fuck.

So in order for Disqus to work with the site's news feature, the news feature needs to be separate from the forum, as in it has to be a blog.

The downside to Disqus is that, well it's full of spam. My inbox filled up with spam, be it notifications of spam posts on my comic or just spam by Disqus or spam because it got my e-mail adress from Disqus.

Something else is, that Disqus is super open, so anyone who clicks on your name from any comment you made on any site you'Ve commented on, they will be able to see all the forums and threads you own. That means, if you make this our primary form of communication, anyone will see what the fuck we're talking about and, yea spying will be super easy.
I mean even I managed to find a guy's site, e-mail, and general address after he left an insulting post on my comic after following a link because he didn't like that I dared to post a "buyer beware" news post over at seibs.
So keep that in mind, it's simple and connected but yea, it's super easy to exploit as well.
Read My webcomic.
REAPER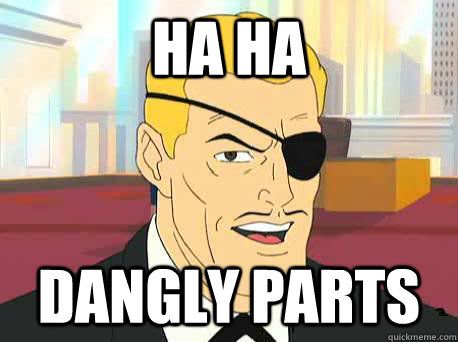 Soldier
Posts: 391
Joined: May 24th, 2011, 8:23 pm
---
I'm aware of basically being a blog comments system, and for the news items, was/am gonna use it for that. As for also using it as a substitute forum, after what you've said I think I'll leave the old one in place.

Cheers for the info.
Webmaster
Posts: 1974
Joined: December 18th, 2010, 4:41 am
---
TBH, the combination of the two sounds about right. We'd have the news site that anyone can join in on, and then any peasants who have an interest in the same shit as us can join the actual forums if they want more.
What the fuck's a Lommy?
Tri-Predicus Council
Posts: 3894
Joined: March 6th, 2011, 8:45 pm
---
Yeah, I'm warming to that set up.
Webmaster
Posts: 1974
Joined: December 18th, 2010, 4:41 am
---
Yup, sounds like an awesome idea.
Read My webcomic.
REAPER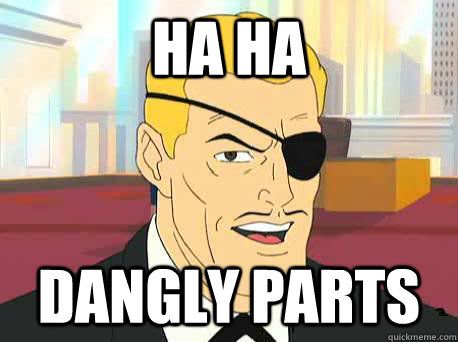 Soldier
Posts: 391
Joined: May 24th, 2011, 8:23 pm
---
---
Return to General Announcements
Who is online
Users browsing this forum: No registered users and 1 guest