Games of the RDD.
This section is devoted to the games the RDD plays in as a clan.
The RDD is a gamer clan active across the internet, in all kind of online gaming, from Xbox and PS3 to MMO to text based online games to Steam. Here we showcase a few that we are more heavily involved in.
If there is one game that the RDD regards most fondly - the game that united us all and where this gamer clan began, its this one: Heavy Metal War. A simple text-based management game on Seibertron.com, HMW was created 8 years ago as a time waster for posters whilst surfing the rest of the site. With its simple click-and-wait style it was great for filling time between jobs or real life and was an instant hit, but its slow progression and steep learning curve, various functions listed in the game never really working correctly coupled with its limited appeal to non-transformer fans, meant it never really took off outside of the Seibertron.com community. It has gone through numerous updates and roll-backs, has crashed and been reset more times than anyone cares to count but it's the one game we will (mostly) always endure.
Now, even though the game hasn't had any updates for 3 years, has no programmer and half of us don't even play it any more, this is still the game where the RDD was born and we all met so will always be the game that brought about the Renegade Decepticon Dissidents.
RDD HMW Players include: Redimus, Sustain, Psychout, Symbiote Spiderman, Chaoslock, Malicron, Wilko, Phaze, Name_Violation, Editor and more.
More information on the game can be found in the HMW Articles section and in our HMW discussion forumon this site, or in the Seibertron.com HMW forums.
---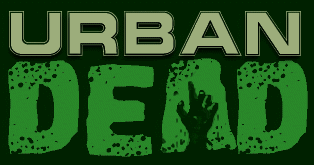 If there is one thing the RDD loves almost as much as the Transformers, its ZOMBIES.
The walking dead have always been a favourite of the clans, so it didn't really take us long to get involved with Kevan Davis' text-based masterpiece, Urban Dead. A faster and less time-consuming game than HMW, Urban Dead (UD) tracks your progress as you either flee, shuffle (or in the RDDs case, murder) your way around the city of Malton. Not having directly linked forums, UD instead has an extensive Wiki based around the game which the RDD quickly established a presence on, including an RDD clan page written by our own Misanthropy.
As a group we gladly embraced both aspects of the living and the dead sides of the game, rapidly making a name for ourselves as a potent group of 'death cultists' and 'playerkillers', much to the ire of some of Maltons more prosaic residents, however it also brought us to the notice of some of the games most established groups allowing us, for the first time, to extend beyond HMW.
UD RDD players include Misanthropy, Goribus, Skoll, Psychout, Symbiote Spiderman, Malicron and counts Revenant and Annabell Leigh and her faction of Cobra as close allies.
More information on the game can be found in the UDW Articles section and in our UD discussion forumon this site, or in the UD wiki.